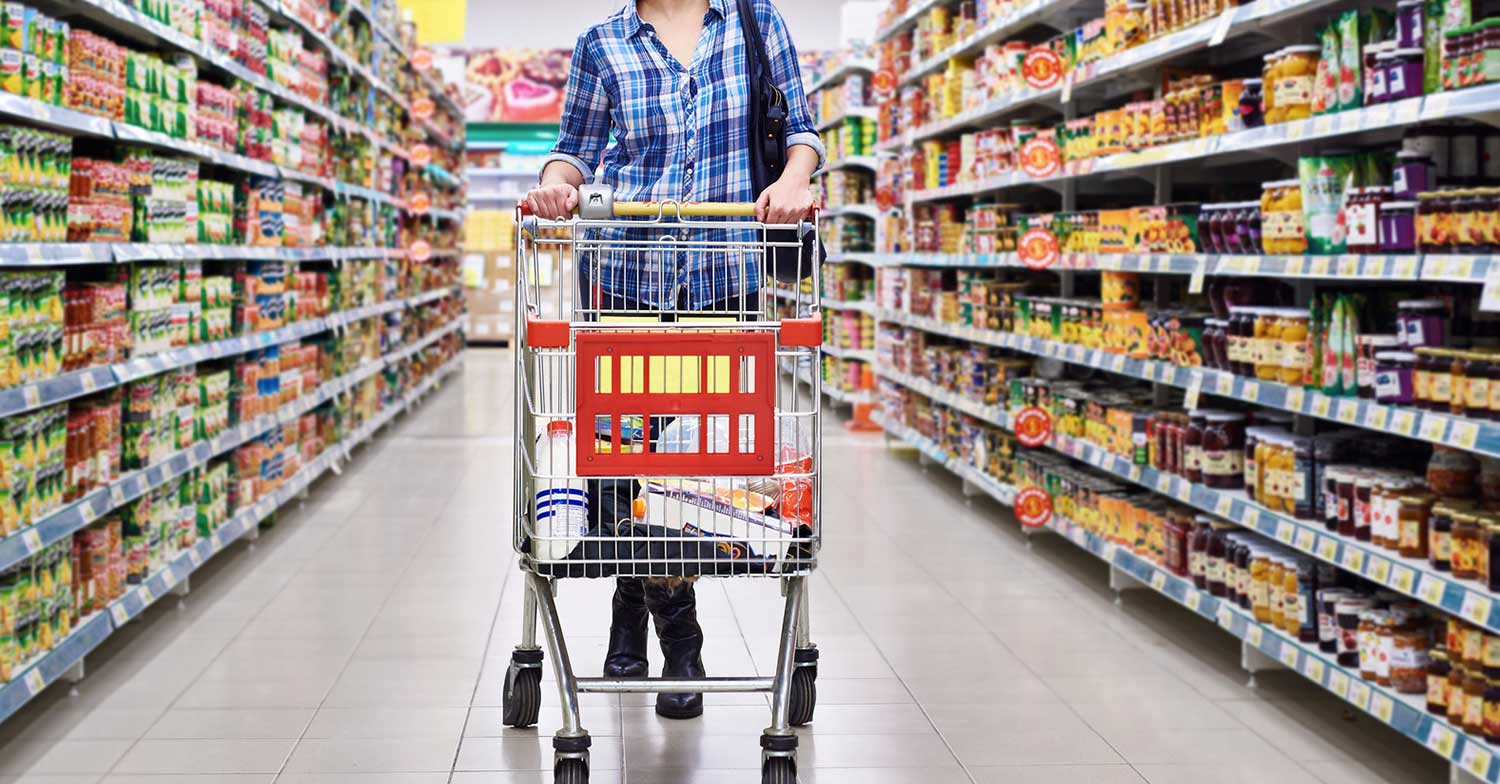 Food comprises an important slice of every household budget – a slice that is likely to grow, as food prices are rising. Food is one of the variables of household consumption, together with electricity, water, clothing, entertainment, and miscellaneous purchases. It's an area where we can exercise a lot of creativity (as opposed to, for example, rent).
We still have a lot of room for improvement, but a fair examination of our pantry, refrigerator and freezer showed that we have actually improved a lot, in points such as:
* Shopping less often. We have managed to go down to one shopping trip per week, and sometimes we even pull off a bi-weekly shopping and errands run. This is partially due to more successful list-writing. When composing the shopping list, I began to write down not just things that we almost ran out of, but also things that ran just a little low. Also, if we forget to buy something, now we most often just do without it for a few days, until the next shopping trip.
* Diapers and wipes. For seven or eight months now, since Israel got the hang of using the toilet, we have enjoyed the freedom of not having to buy diapers, which has really been a blessing – because we didn't just cut the cost of diapers, but the need to rush to the store for an emergency pack. Plus, our trash bags last longer because they are filled less often with no diaper-users in the house. Of course, this break is temporary and due to come to an end in less than a month, when new Baby Girl joins our family.
* Less pre-packaged foods. In particular cookies, cakes, sweet rolls, etc. There was a time when I decided that we'll consume less sugar if I bake less. I tried that, and the result was only that my husband started buying cookies, cinnamon rolls, etc, which of course contained much more sugar than what I would have put into my homemade treats. So back to baking it is. Of course if it depended on me I'd bake less and serve platters of fresh and dried fruit, nuts and such like, but one has to be realistic. If the choice is between my homemade cookies and cakes and store-bought ones, it's obvious that mine are the healthier and cheaper variety.
We also buy less spice mixes, which are mostly a waste – it's much cheaper to use basic spices and make your own mixes.
* Less store-bought bread. We do buy bread for sandwiches in the middle of the week, but I make our Shabbat challah. This saves a last-minute dash to the store on Friday (during which other things, some of them unneeded, are all to often picked up along with the challah).
* Better-stocked shelves. I now have a larger variety of beans, grains, lentils, rice, pasta and such like inexpensive versatile basic foods which I can make into frugal meals.
Speaking of frugal meals, most of the meat I cook these days is made in the form of a stew with a lot of rich sauce that can be spooned onto rice or pasta or soaked up with bread. For example, if I make beef stew, one evening we might eat couscous with some of the liquid part of the stew. Then on the next two days we eat the beef. Lastly I take what is left of the stew – mostly liquid and little chunks of meat that fell apart – and serve it with rice or quinoa. This makes an excellent lunch, and a total of four days' worth of meals – not too bad.
What about you? How are you working on improving your shopping habits?