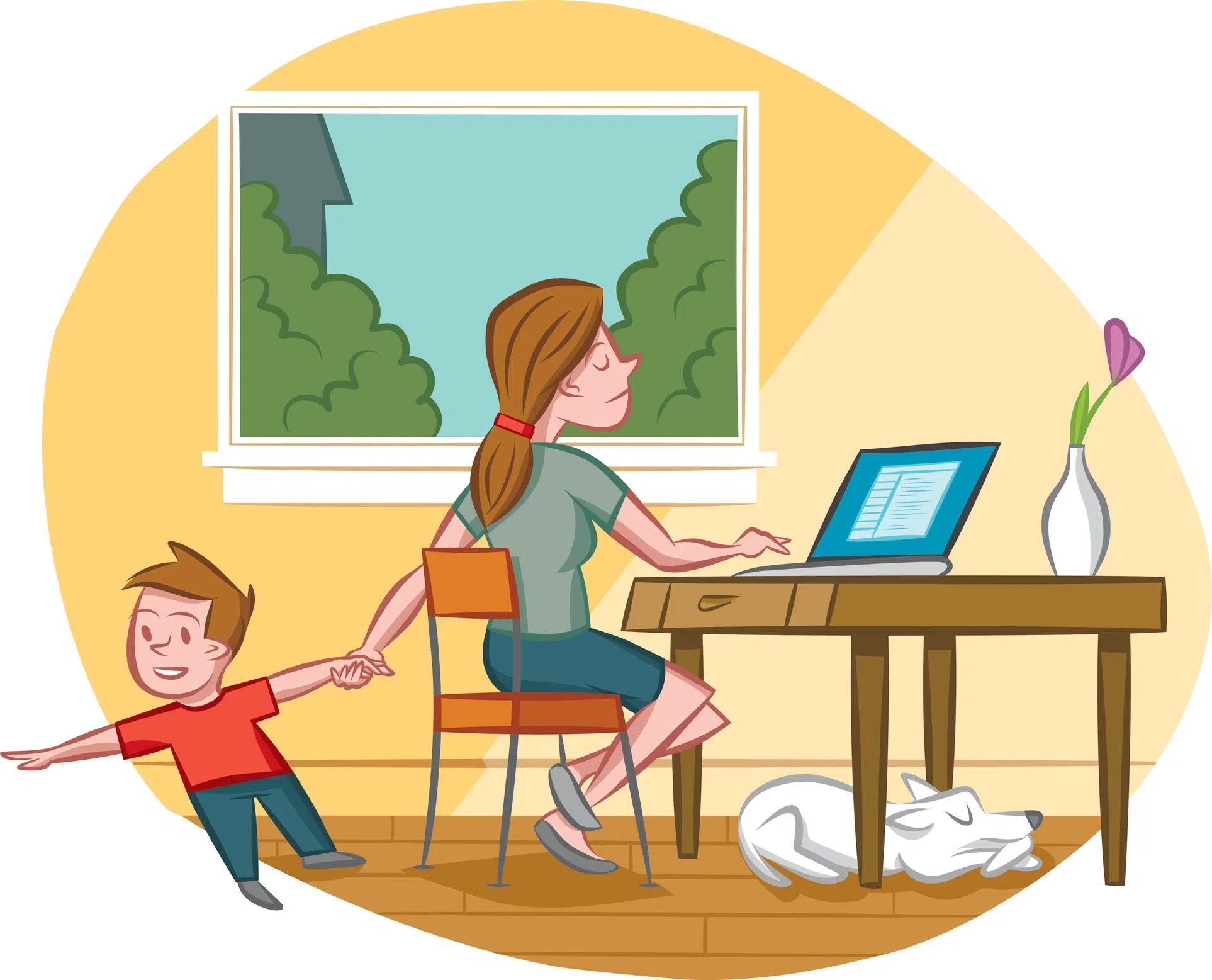 I had my first baby over 11 years ago (crazy to think of! Time flies!) and ever since, my life has revolved in a large measure around my children.
Until my fourth child was born, I was mostly "just" a stay-at-home mom. Don't get me wrong – it's more than a full-time job! Oh, I did get some bits and pieces from my books and articles, but overall, I was more focused on saving money than making it.
My mindset shifted with a prolonged period of financial distress, during which I realized how vulnerable I really was. I knew I needed to have a source of income, but I also knew I wanted to be with my children. Thus I resolved to work from home. But how to achieve this, when I already felt like every spare moment was taken?
Well, I certainly made some lifestyle changes that enabled me to fit part-time work into my mom schedule. Here's how.
1. I became a lot more careful with my time. Not that I was ever that frivolous, but I did watch the occasional movie with the kids during the day, and I could spontaneously set aside a couple of hours for a whimsical project like picking acorns for crafts.
Now I'm extremely jealous of every spare minute during the day. I am either with my children or working, and any extras (like outings) are strictly pre-planned. I don't remember when I last watched a movie and I rarely answer the phone, opting to return calls at my convenience instead.
Does this sound too restrictive? It might be, but this schedule has enabled me to generate an income from home while also going on with writing and publishing my books. I think it's a worthy tradeoff.
2. I sought the niche that works for me. I tried translation, transcription, and a couple of other things, and eventually got into freelance editing and, more recently, writing. If there's one advice I'd give anyone, it's this: don't force yourself to do something you don't like, even if it pays well. You'll get burned out very quickly and won't last.
3. I diversify and work towards creating a scalable income. I don't concentrate all my work on one platform, but do some on several for a constant cash flow. I also work directly with authors, helping them edit their books.
Finally, even though it's not easy, I set aside some time for my own books. In the past couple of years, I have been rewarded with a steady trickle of income from this venue, and I hope it will keep growing (book 5 in my Frozen World sci-fi saga coming soon!).
4. I don't take low-paying gigs anymore. When you just start out, you may have to accept some less-than-lucrative jobs to get some experience under your belt, but take it from me, you don't want this to last too long. Keep looking about you and angling up to raise your pay rate.
I currently work about 2-3 hours a day, splitting this time between early in the morning before my kids wake up, and a spell of quiet time I usually get around mid-day. I used to work after the kids have gone to bed, but realized I'm not really productive at that time of the day and it's better to relax and spend some time getting the house in order before I go to sleep so I'll have a good start the next day.
I don't make full-time income yet, but that is my goal. Eventually, I want to be able to provide for my family single-handedly, if needed – like in case my husband loses his job again. It gives tremendous peace of mind knowing you have feasible, flexible options to do that – especially during a full-blown worldwide crisis.