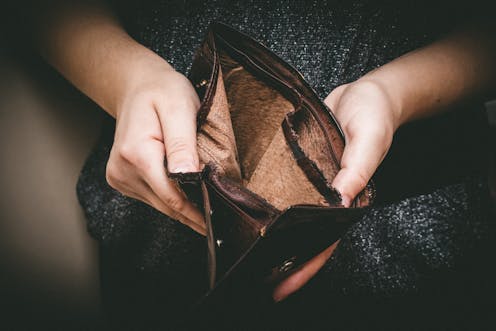 Extreme poverty looks different in Western countries, but it does exist. If someone is Googling articles like this one, it means they have electricity and internet connection, and probably aren't starving outright. Nevertheless, they may not know where they are going to live next month, how to pay for the weekly trip to the supermarket, or where to get shoes for their kids to replace those that are falling apart.
Our family has been through financial highs and lows, with extremely long periods of no regular income, but thankfully we have been able to cope by thinking out of the box and implementing some extreme measures. Hopefully, these will help other people who are struggling right now.
Housing – for many people, this is the biggest monthly expense. If you are renting, you may want to consider moving to a cheaper area and down-scaling. If you own your house, you might create a stream of passive income by renting out a room or a unit for Air B&B. Selling and purchasing a smaller house in a less expensive area is also an option. However, if at all possible, do not sell your house just to fund living expenses. I guarantee your money will get frittered away and you'll be much worse off when all is said and done. We made this mistake once, and I still deeply regret it. Looking back, I'd rather have had us tighten our belts further for a few months.
If you are lucky enough to have supportive family, sometimes your best choice would be to move in with them. I would only recommend this as a last resort, however, because I believe in remaining independent unless there is absolutely no other choice; and, if you do move in with family, I'd constantly work towards having my own place again and, of course, make sure you are pulling your weight as much as you can by helping with chores, bills, groceries, etc.
Utilities – There are many creative ways to save on electricity, water and other bills. Make sure you make your home as energy efficient as you possibly can. This can mean drawing blinds in the summer or painting the roof white to deflect sunlight, or adding extra insulation in both summer and winter to keep cold or heat out. Check your doors and window frames; if you can feel a draft of air, it means your insulation has room for improvement.
Many people labor under the assumption that they are entitled to be toasty warm in winter while wearing nothing but a T-shirt inside, and comfortably cool in the summer up to the point of wearing a light jacket indoors. I invite you to challenge these assumptions. Wear layers in the winter, and cool off in the summer by hanging wet curtains over open windows. Save money by taking shorter showers and bathing two (or several) kids together.
Transportation – What with gas, insurance, repair and maintenance, cars are huge money guzzlers. If you live in an area with good public transportation, consider doing without a car entirely. At the very least, consolidate your errands and, for recreation, explore your area rather than drive far. Rediscover walking and bicycling as alternative healthy local transportation means.
Food – Do not feel tempted to cut your grocery bill by opting for cheap, high-calorie foods full of sugar, white flour and refined vegetable oils. Rather, learn to make the cheapest nutritious foods you can get, and reduce some more by clipping coupons and shopping wisely. You can often find real treasures in your supermarket discount bin – foodstuffs that go for an extremely low price because their expiration date is near or because their packaging is slightly damaged. Bread and baked goods are often sold extremely cheaply at the end of the day, and vegetables and fruits at the end of the week. Swapping with neighbors and foraging help out a lot, too.
Necessities – Thrift stores often carry gently used clothes, shoes, toys, books , household items, and so on, at the fraction of the regular price. Also keep a lookout for great finds people in your area are giving away. Don't look down upon dumpster diving, either – we have salvaged some real treasures from the curb, from books and games to clothes and furniture.
Whatever you do, do not apply for direct government assistance, the kind that would get social services across your threshold. I don't know about where you live, but here it comes with the price of being constantly monitored and probed for "parenting capability". Children have been taken from perfectly adequate parents whose only crime was being poor. Because of budgeting allotment, this corrupt system would rather pay a monthly allowance to foster families than give the struggling parents financial aid.
Keep looking for ways out! Don't let the present suck you in like a permanent sluggish murky bog with no prospects. This has been my mistake for a long time, just looking at nothing beyond daily survival – no matter how good you get at saving, pinching pennies and doing without, sometimes you just have to stop and think of ways to make a radical change and take a different turn. Always look forward with hope for change, and see your present strait as something that will pass.